Over 5500 Procedures and counting...
Why Dr. Razdan?
One of the Most Experienced Robotic Prostate Cancer Surgeons in the World
Over 5,500 procedures and counting (all procedures are performed by Dr. Razdan)
Pioneering Researcher and Surgeon on Prostate Cancer and Robotic Surgery Outcomes
..Read More
About Prostate Cancer
Fighting Prostate Cancer. The Second Leading Cause of Death in Men.
According to the American Cancer Society,
more than 186,000 men were diagnosed with prostate cancer in the United States last year, and more than 28,000 men died of the disease.
With these startling statistics, it is important for men and their families to be aware of the disease, understand who is most at risk, and what the
...Read More
da Vinci Robot
Revolutionary Procedure Developed by Dr. Razdan
Revolutionary Procedure developed by Dr. Razdan Helps Achieve "Earlier" Return of Sexual Function & Urinary Control! "The worlds first prospective randomized study using human amniotic membrane in post robotic radical prostatectomy patients was successfully completed at the International Robotic Prostatectomy Institute in Miami in November, 2013
..Read More

Dr. Razdan honored for his pioneering Research at the 31st World Congress of Endourology & SWL - September 2014
Read More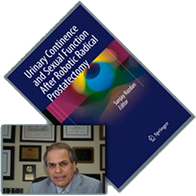 ISBN: 978-3-319-39446-6 (Print) 978-3-319-39448-0 (Online)
An exciting New Book from Dr. Razdan
Urinary Continence and Sexual Function After Robotic Radical Prostatectomy
"The first text to focus exclusively on the anatomical, physiological, pathological, and technical aspects of post robotic prostatectomy urinary continence and erectile function."
Patients travel
---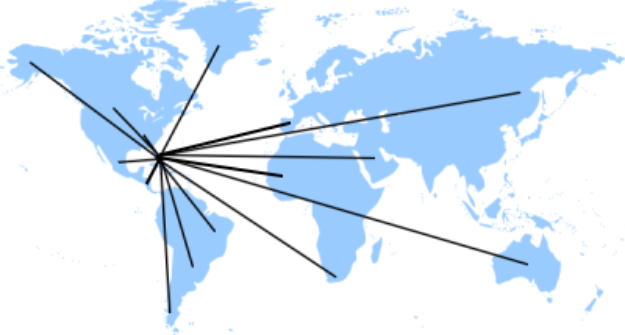 With over 5,500 procedures, Dr. Razdan is considered by many to be the best robotic prostate surgeon in the USA.
Our patient's comfort and recovery are our top priority
Shorter hospital stay
Minimal pain
Less risk of infection
No blood transfusions
Less scarring
Faster recovery
Quicker return to normal activities
Excellent Urinary Control
Excellent Erections
Better outcomes than with radiation therapy
Prostate Cancer Treatment Center
---
It is not only about prostate cancer removal it is also about maintaining the quality of life afterwards.
"Maintaining urinary continence and erectile function"
is what we excel in. Dr. Razdan leads all other South Florida Surgeons in the number of Robotic Prostatectomies performed as well as outcomes with respect to cancer control, erectile function and urinary continence. With
over 5,500 satisfied patients
, we have the testimonials to back our claims.
WHEN IT COMES TO PROSTATE CANCER, EXPERIENCE COUNTS!
Using the da Vinci robot system, I am able to perform a minimally-invasive robotic prostatectomy on patients with prostate cancer in less than 1 hour and my patients experience minimal or no blood loss. As a result patients are able to leave the hospital in 12 hours and only require a catheter for five days. In addition, patients experience a quicker return to normal activity and earlier return to sexual activity and excellent urinary control, which is why we are excited to provide this advanced option to patients. Browse our website to learn more about the da Vinci robotic prostate surgery for prostate cancer and contact us for even more information." Please browse our website and check the patient testimonials to learn more about the stellar work being done at the ONLY INSTITUTE in South Florida dedicated exclusively to prostate cancer treatment.
..Read more