Why Dr. Razdan?
Revolutionary Procedure Developed by Dr. Razdan
Helps Achieve "Earlier" Return of Sexual Function & Urinary Control!
"The worlds first prospective randomized study using human amniotic membrane in post robotic radical prostatectomy patients was successfully completed at the International Robotic Prostatectomy Institute in Miami with the last patient enrolled in November, 2013."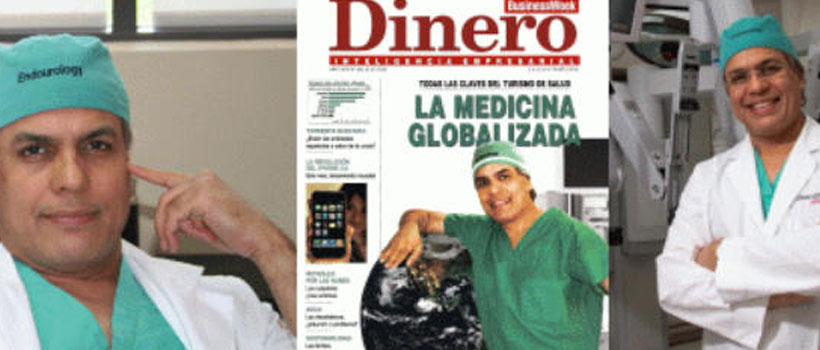 As one of the elite few in the country who are trained in high-tech robotic and laser surgery, Dr. Razdan has presented at many medical seminars nationally and internationally and has received multiple awards. Additionally, he is the Professor and Chairman of the International Robotic Prostatectomy Institute, a globally recognized state of the art facility, dedicated exclusively to prostate cancer treatment. He also the Director of Robotic Urology at MiVIP Centers of Miami. Dr. Razdan is the former Director of the Urology Center of Excellence and the former Chairman of the Department of Surgery at Jackson South Hospital in Miami. Dr. Razdan is certified by The American Board of Urology and the Endourology Society.
Why Dr. Razdan
One of the Most Experienced Robotic Prostate Cancer Surgeons in the World
Over 5,000 procedures and counting (all procedures are performed by Dr. Razdan)
Pioneering Researcher and Surgeon on Prostate Cancer and Robotic Surgery Outcomes
First Surgeon in the World to USE HUMAN AMNIOTIC MEMBRANE for EARLY RETURN of ERECTILE FUNCTION after robotic prostate surgery (awarded first prize for original research by Endourology Society, 2014.) Pioneered the technique of MAXIMAL URETHRAL LENGTH PRESERVATION (MULP) for EARLY RETURN OF URINARY CONTINENCE after robotic prostate surgery (Journal of Endourology, August 2014.)
Best outcomes in terms of Cancer Control, Urinary Continence and Erectile Function
Most patients have full urinary control often within days of surgery and almost 98% are continent by 6 months
Majority of patients have erections sufficient for sexual activity by 6 months (individual results may vary)
99% of patients leave the hospital within 24 hours.
Personalized, high quality care at the busiest center for Robotic Prostate Surgery in the southeastern United States, i.e. INTERNATIONAL ROBOTIC PROSTATECTOMY INSTITUTE, Miami, FL.